Saving the Day in a Snowy Situation
In light of the blizzards that have recently been circulating, we thought we would share a story of how Survival Straps saved the day in a snowy situation: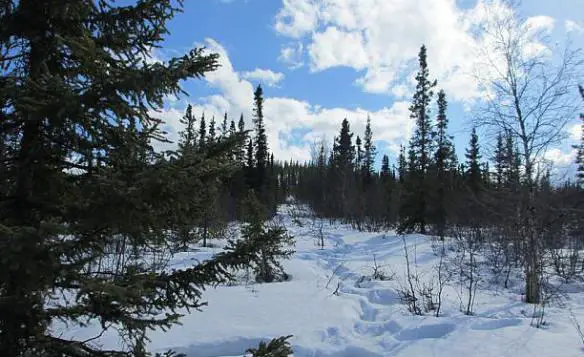 Casey out of Jacksonville, Florida wrote: My husband, Troy, and his co-worker/friend, Eric, are Supervisors for a Gold Mine in Alaska. Part of their job is to hike in to the wilderness to stake new claims and test new equipment. Back in April, they had to hike several miles, over mountain ridges and through the Alaskan Wilderness in an attempt to capture a cell signal to bounce back to camp. There was only one pair of modern snowshoes, so they took the antique pair off of the lodge wall for Eric to use. Several miles into their hike, the bottom of Eric's snow shoes fell apart.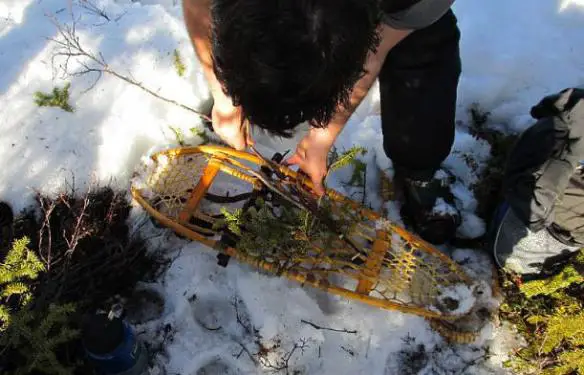 Turning around and trying to trudge back through the 4-inch-plus deep snow without the shoes was NOT an option. Troy knew he had to do something, so he sacrificed his Survival Strap to use, along with branches from the trees, to fix the snow shoes. Because of the paracord, they were able to fashion a makeshift bottom to the shoe, continue their work and complete the hike back to camp!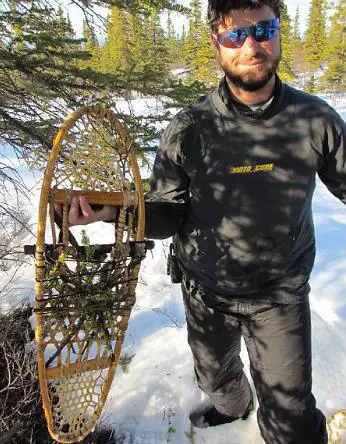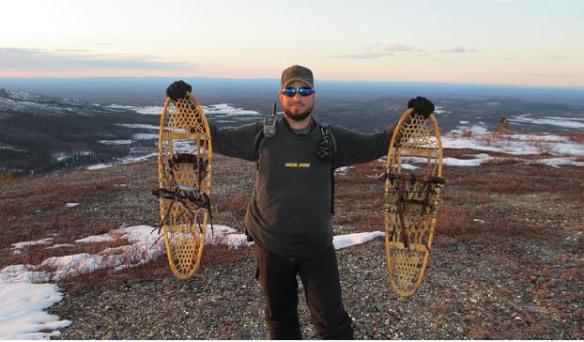 Have any cool stories about how you use your Survival Strap? Don't forget to let us know! Email us your story with pictures to
[email protected]
survivalstraps.com
. Don't have a Survival Strap yet? Get yours here:
www.survivalstraps.com