Alena Chesser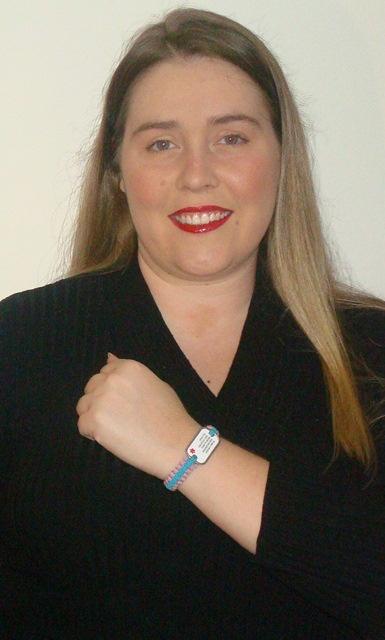 Recently, we came in contact with one amazing young woman who has quite an inspirational story to tell. Alena Chesser, age 29, was practicing hand to hand combat with the US Army when she received news that she was living with a severe brain tumor. After going through one successful surgery, the tumor returned, and Alena started to experience aggressive headaches and uncontrollable seizures. She details her harrowing experience:
"January 16, 2013, I called my mom and I told her I wasn't feeling well, then the phone went silent on her as I blacked out and fell to the kitchen floor. I became status epileptics. When I came to I was on a stretcher, and the EMS crew was looking at my Survival Strap Medical Bracelet. They hadn't seen anything like it before but followed the ICEDOT instructions. It pulled up everything about me: allergies, medication, medical history, age, date of birth and even notified my emergency contacts. This let my mother know I was safe in EMS care and informed my best friend and roommate something was wrong.
Without my ICEDOT membership the hospital wouldn't have had any information on me, and without my Survival Strap Medical Bracelet they would not have been able to treat me as quickly. They would not have had my medical information, known what was causing the seizures, or what to give me. Status epileptics is very dangerous and is what kills most people that have severe head trauma (from brain tumor and surgery) like myself. Some data shows that 1 out of 5 patients that become status epileptics die because the hospital is unable to gain control and stabilize the patient. I was not that person, because the hospital had all of my medical information available even though they had never seen me before."
Alena, you are an inspiration! Our continued thoughts and prayers are with you. Keep fighting!
If you would like to purchase your own Survival Straps ® Medical Alert Bracelet, click here. You never know, it could save your life!