Bikers For Trump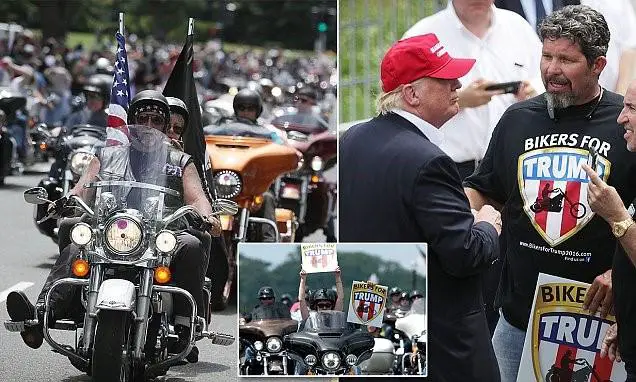 If you ride, love America & support President-Elect Trump, help support Bikers For Trump by purchasing the products below. Proceeds go to Bikers For Trump to help with all the expenses all the volunteers are facing! They are an all volunteer group that have been doing great work at all President-Elect Trump's events showing support and also working with Law Enforcement to help serve as security backup. You may have seen them all over the news in the past couple of days. Bikers For Trump is the ONLY pro-Trump organization that was issued a permit in DC for the inauguration because most all the permits have all been taken by anti-Trump protest groups. Bikers For Trump are rallying and will have a strong presence, thousands of riders coming from all over the country, at the inauguration. Their goal is to show massive support and to protect Trump supporters from liberal protestors that get too rowdy.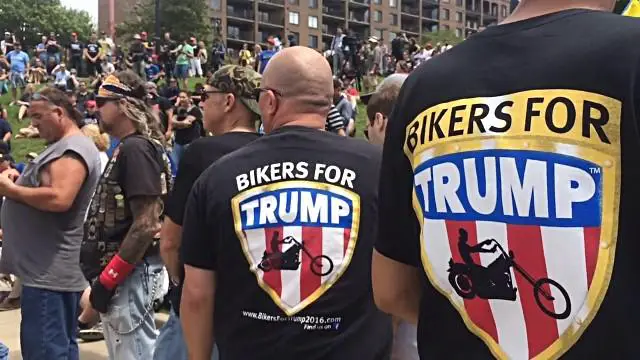 Chris Cox, the leader of Bikers For Trump says: "If you are a leftist and you want to cause trouble on Inauguration Day, Bikers For Trump would like you to know that you're going to have to go through a "wall of meat" to do it. In the event we are needed, we will form a wall. We'll be shoulder to shoulder with our brothers, and we we'll be toe-to-toe with anyone who's going to break through police barriers."
You do not have to ride to DC to be a part of this. Purchase one of the Bikers For Trump Survival Straps below to show your support and be a part of it all.