The Helo Rescue Bracelet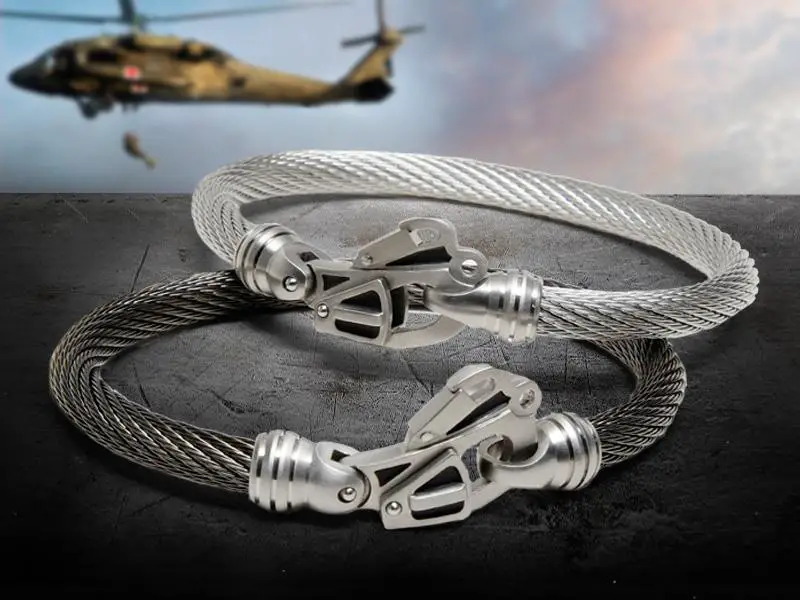 This is the Helo Rescue Bracelet, inspired by all of our friends and family in the military who have spent a portion of their service in and out helicopters. Survival Straps® has partnered with one of America's top, outside the box, jewelry designers to create this special piece. This is an extremely high quality unique statement piece that has no equal!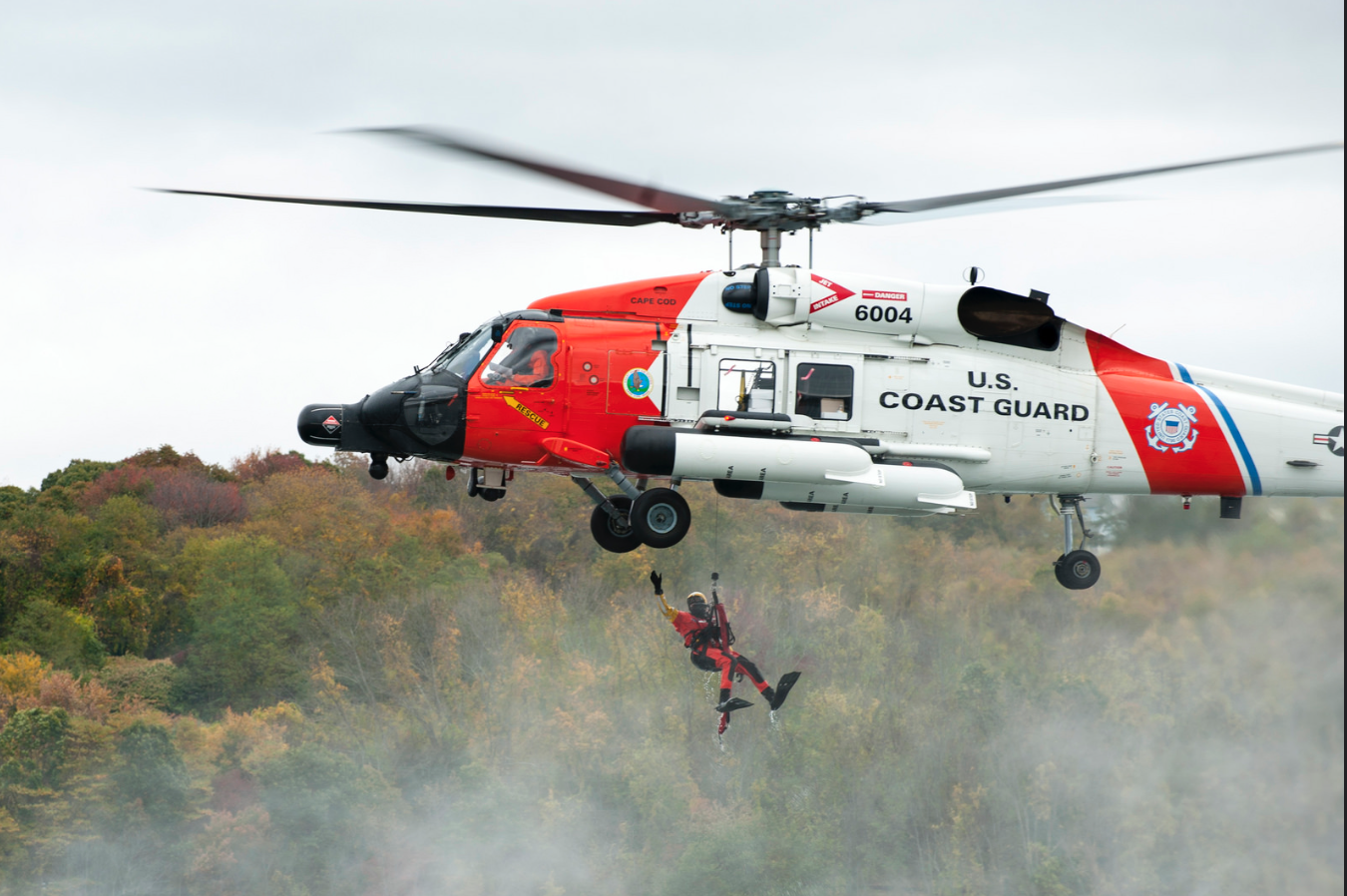 The body of the Helo Rescue Bracelet is made from authentic 6mm cable used to hoist brave men and women in and out of helicopters. The cable is put through a special refinement process where it is formed by hand and then treated with a nearly indestructible coating. You can choose either the Black Diamond finish (for a stealth look) or White Diamond finish (for a bright stainless look). We designed the clasp to replicate the actual recovery hook on the hoist mechanism of a helicopter and the detail is outstanding. Made of 316 grade stainless steel, the Helo Rescue Bracelet will never rust, discolor, fade or break. This is one captivating and serious piece of custom jewelry that will last forever. For the past 9 years, Survival Straps has manufactured the highest quality paracord products here in America. We have always believed in using the best materials and putting out the highest quality product. The Helo Rescue Bracelet is no exception and takes things to a whole new level. This is a true statement piece that will last forever and give you a lifetime of service. Get yours by clicking on the links below. What are customers saying about the new bracelet?
"I just wanted to say that my new Helo Rescue Bracelet (#27) in Black Diamond is an awesome piece. After taking it out of the bag, I immediately put it on. I have not taken it off since. I plan on giving it to my youngest son when he graduates from college. He is only 8 but this piece will last way into his adult years. Can say I may just have to get one more and keep it in my safe until I pass this one off. Thank you all for making such an impressive bracelet. I look forward to the next trend setting piece that you make." Eric L