Birding has always been a thing; it is one of the most popular sightseeing activities. It is much fun, especially when you have to view something so small from a distance, with the help of a spotting scope.
Today, most of the top-quality spotting scopes are denser, heavier, and a high in price; thus, the need for an alternative – a micro yet affordable option.
Generally, the difference between a binocular and a spotting scope is the viewing option – the latter guarantees more than the former.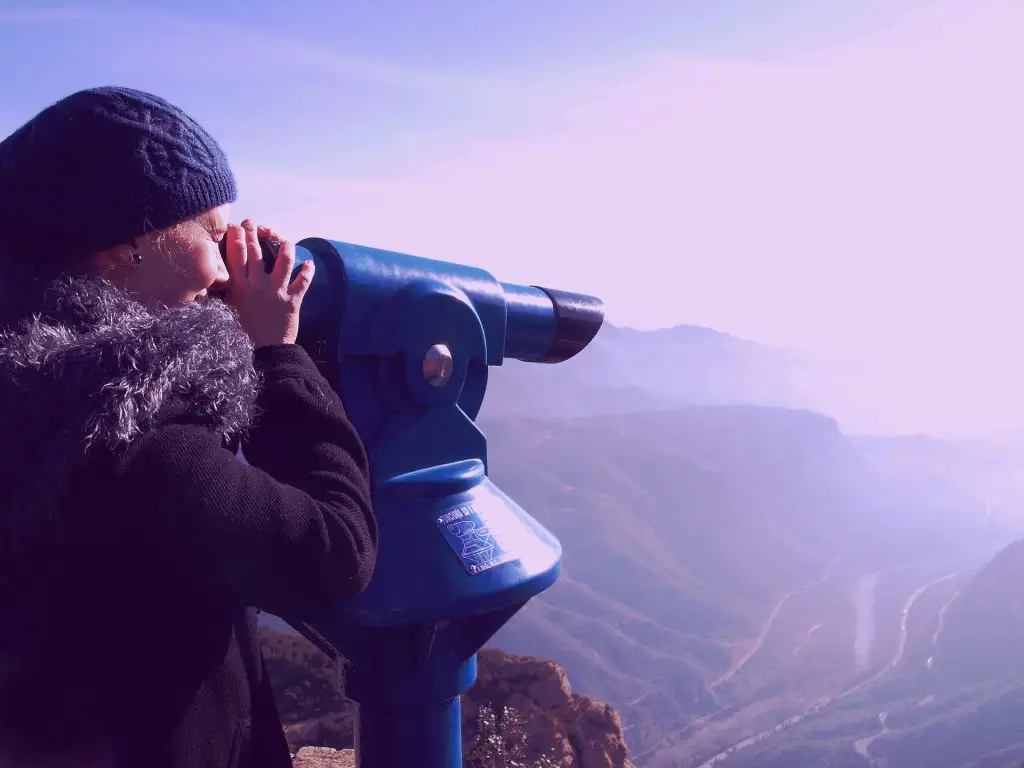 The Celestron Hummingbird scope is built for target/object spotting, surveillance, and wildlife viewing (birding, for example). Celestron Hummingbird 7 22x50mm ED Micro Spotting Scope Review is one step to fully understanding what makes a scope different, and how effective it is.
Description
Between Binoculars and Telescopes, a Spotting scope bridges the gap. Hence, it is only imaginable to expect individual performances from both in this scope. Celestron is one brand you could trust to provide what you expect.
It has consistently invested itself into making top-quality Binoculars, Telescopes, and even Spotting scopes for great visibility and enhancement.
Celestron Hummingbird 7 22x50mm ED Micro Spotting Scope is a top seller of the brand. It has a mini high power that makes it suitable for enjoying wildlife viewing.
It uses a Variable Power Zoom that allows for refocusing when there is a change in power. More importantly, it is lightweight and built with great optics for convenience.
Features
The birder-friendly scope consists of various impressive features for good performance.
Lens
Celestron Hummingbird uses an ED Lens optical system that ensures images are with well-managed color, vivid, sharp and clear. The optics of this spotting scope is also multi-coated to enhance bright and true-to-life images. It has a 7-22x50mm magnification that transitions between a binocular and a telescope for utmost visibility.
Focus
It uses a helical focus dial to reach optic requirements for birding, i.e., a close focus distance of 10ft. /3m.
Mount
The small and powerful spotting scope is handy and can be stored in a vest or coat pocket, belt pack, or shoulder bag. However, when it comes to mounting, it is versatile. It supports tripod-, monopod-, and window mounts. It is even incredible on trekking poles.
Accessories
A couple of accessories that the Celestron Hummingbird 7 22x50mm ED Micro Spotting Scope comes with include a custom padded case, a 1.25″ astronomy mount eyepieces, and others like cleaning cloth, an instruction manual, etc.
Construction
This friendly scope is packed with good durability, and it maintains a waterproof quality. It is filled with Nitrogen so that it can support wet and humid conditions and any challenging environment.
Weight: 1.18 lbs.
Pros
Birder-friendly design
Durable and can withstand challenging weather
Packed fully with accessories for storage, and convenience
Supports different mounts
Powerful and Delivers Vivid Images
Cons
The image brightness could be better
Check out
Buying Guide Questions
There is so much to know about Celestron Hummingbird Spotting Scope; however, a few questions should enlighten you better.
What is an ED Lens?
As mentioned earlier, the Celestron Hummingbird 7 22x50mm Micro Spotting Scope uses an ED Lens that makes image quality better and brighter. An ED Glass (or Extra Dispersion Lens) is a feature that compensates for the differences in light colors' bending when they pass through lenses.
They are heavy-duty because larger high-end scopes make use of them. Moreover, an ED glass's rugged construction makes it suitable for many outdoor activities, including wildlife viewing.
What else is Celestron Hummingbird 7-22x50mm Good For Apart From Bird Watching?
Over and over, Celestron Hummingbird has been mentioned as a good choice for bird watching; however, there are other uses. Asides from being a great choice for wildlife watching, it is perfect for outdoor purposes, such as hiking, backpacking, and any close-work mini telescoping activity. The focus distance makes it highly remarkable for these various operations.
Learn more about scopes HERE.
Conclusion
Celestron Hummingbird ED Spotting Scope is a good reflection of hummingbirds – small, powerful, and with good flight distance; hence, the review is important to understand its performance. With all that said, you should consider getting one on your next wildlife and bird-watching adventure.
If you have any queries or suggestions feel free to reach out in the comments section below.
Surviving in a situation seems like a daunting task if you don't have all the information. We have compiled complete guides for you to follow in every situation. CLICK HERE to check them out.