Craftsmanship is all about finding the right set of tools to get the job done; thus, the choice of tools is important. Going for the obvious can actually look like you are doing too much. Sometimes, you should just consider it simple and effective. In this case, you could pick lightweight hand tools instead of the usual large ones that seem more like a weight.
One of the most useful hand tools ever made is the multitool. It is quite special following its distinct features and various toolsets. A multitool boosts your confidence to get certain things done nicely and easily. Find out where you should turn to for the ideal tool in this Leatherman Super Tool 300 review.
CLICK HERE to get all the insights on Leatherman Super Tool 300
Leatherman Super Tool 300 Review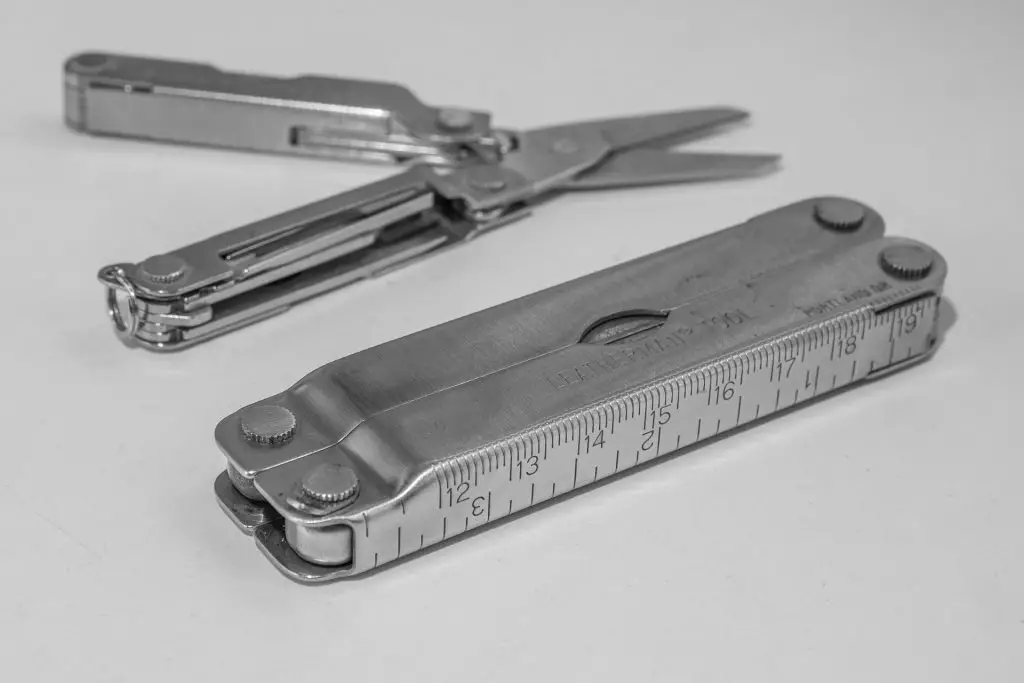 When you think about multitools, there are only 3 brands that come to mind, out of which Leatherman is one of them. Tim Leatherman birthed this company out of the goodwill to manufacture incredible, lightweight hand tools to make life better. With the several models and series available, it is with no doubt that the goal has been achieved.
One of the best series you will come across is the Super Tool 300. As this multitool is described, it is an active choice; thus, it promises excellent performance. You don't necessarily have to go for this multitool; however, if the features described below are exactly what you want, then you should.
Take a look at
Features
Like most Leatherman multitools, the Super Tool 300 is a durable, solid choice to use. It is made of stainless steel material with great ergonomics so that it is strong while guaranteeing comfort. For instance, it has a glove-compatible handle in case you want to get down to real business.
Leatherman Super Tool 300 is different from the rest because it has many functional tools equipped into it. This multitool is 19 tools in 1, and they include wire stripper, saw, awl, ruler, bottle openers, crimper, pliers, knives, wire cutters, etc. Overall, it has everything you could be looking for in a multitool.
The safety, carry, and protection of this multitool is dependent on the durable, Leather Sheath. There is also a lanyard ring for attachment to always be within reach anytime you need it.
Dimensions: 5.2 x 4 x 1.97 ins.
Weight: 16 Oz.
Pros
Strong and well-equipped
Easy to carry
Good accessibility
Durable and works with confidence
An all-locking feature for safety
25-year Limited Warranty
Ideal for indoor and outdoor purposes
Cons
Buying Guide Questions
How would you love to find answers to some of the questions you have about Leatherman Super Tool 300?
How is the Super Tool 300 A Good Choice?
If you haven't noticed, there aren't so many multitools with good qualities on the market. Many you will find lacks good material construction, features, or even an excellent locking mechanism. On the contrary, Leatherman pays more attention to these details, and it is pretty evident in the Super Tool 300. It will always be a worthy choice because it comes with 19 different tools with classic qualities.
Why is Leatherman the Best?
Gerber, Victorinox, and Leatherman are the top 3 brands known for multitools production. It is sometimes difficult to decide who to go for because they possess qualities that please users. However, if you are looking for a more user-friendly choice, Leatherman should be a great idea. All you have to do is go through the various series available and pick your choice.
Why Use the Leatherman Super Tool 300 Multitool?
If you don't already know, the Leatherman Super Tool 300 is a lightweight, compactly designed tool designed for several purposes. For instance, it is good for fishing, cutting, and any other outdoor tasks. It is also suitable for indoor use. Whatever you could use it for lies in the 19 tools present.
Conclusion
Going through the Leatherman Super Tool 300 review, there is a lot a multitool with several functional tools can do for you. Besides, Leatherman has always topped the charts for any multitool you need. If you do realize that, it would be great to go for it.
If you have any queries feel free to reach out in the comments section below.
Find out everything to know about survival on our website.