Survivalists and outdoor explorers always require a lot of tools. Tools are necessary, but sadly, they don't come cheap. If you are to buy all your outdoor equipment at once, you will spend a considerable amount of money. However, one of the ways you can effectively handle your tool problem is by buying products that are uniquely designed to hold more than one problem.
You should purchase equipment that can solve multiple issues in multiple scenarios. This will allow you to save money and be more efficient outdoors. If you are looking for such a product, then you should check out this SOG folding spade. We have reviewed this product, and we know you will like it. Cheers!
Sog Folding Shovel Review
Key Features
Folding Shovel; Uniquely Designed to Fit Your Hand
This spade is uniquely designed to fit your hand when it is folded. It is the size of a portable tool when folded, and you can carry it with you comfortably. This shovel can be used for sand, snow, or gardening works.
Made From High-Carbon Steel and Carry Case
This spade is made with robust and high-carbon steel construction. The spade is durable, and it will last a few years before you have to improve or touch it. It also comes with a small carry case that allows you to carry it comfortably in your bag or anywhere else.
Designed With a Robust and Comfortable Handle
If you want to buy a spade, you should buy one with a comfortable feel. This spade comes with a strong handle that makes it comfortable to hold, carry and use.
Collapsible Trifold Design
This spade is uniquely structured with a collapsible trifold design. The ergonomic handle and the frame fall concurrently to the size of the shovelhead, and that makes it easy for you to package and carry the shovel
Lightweight Spade; Suitable for Heavy-Duty Jobs
One of the better features of this spade is that it comes in a lightweight structure, but it is uniquely built to handle challenging and heavy-duty jobs. It is a small shovel, but it can cut, dig and do several other things.
Versatile; Can Be Used as a Sawtooth Edge and a Hoe
This spade comes alongside a sawtooth edge and a hoe. The multi-use spade head can be adjusted, and you can gain better leverage to dig and cut out the weed.
Check out
Specifications
Brand name: SOG Specialty Knives
Length: 18.25 inches
Weight: 24.5 ounces
Learn about weapons, survival, and more by clicking HERE.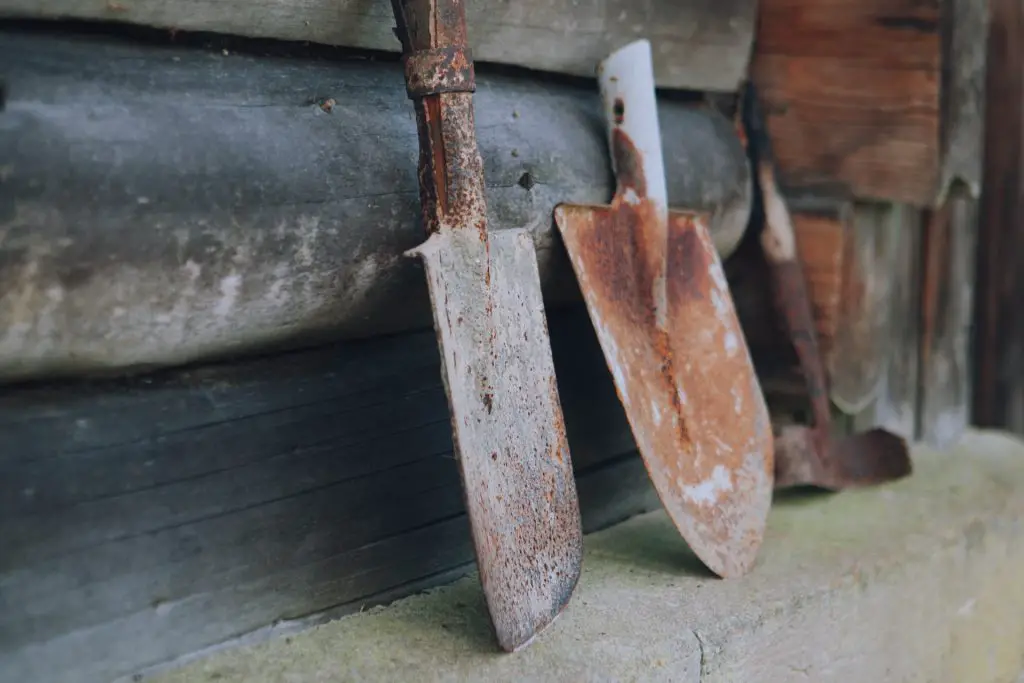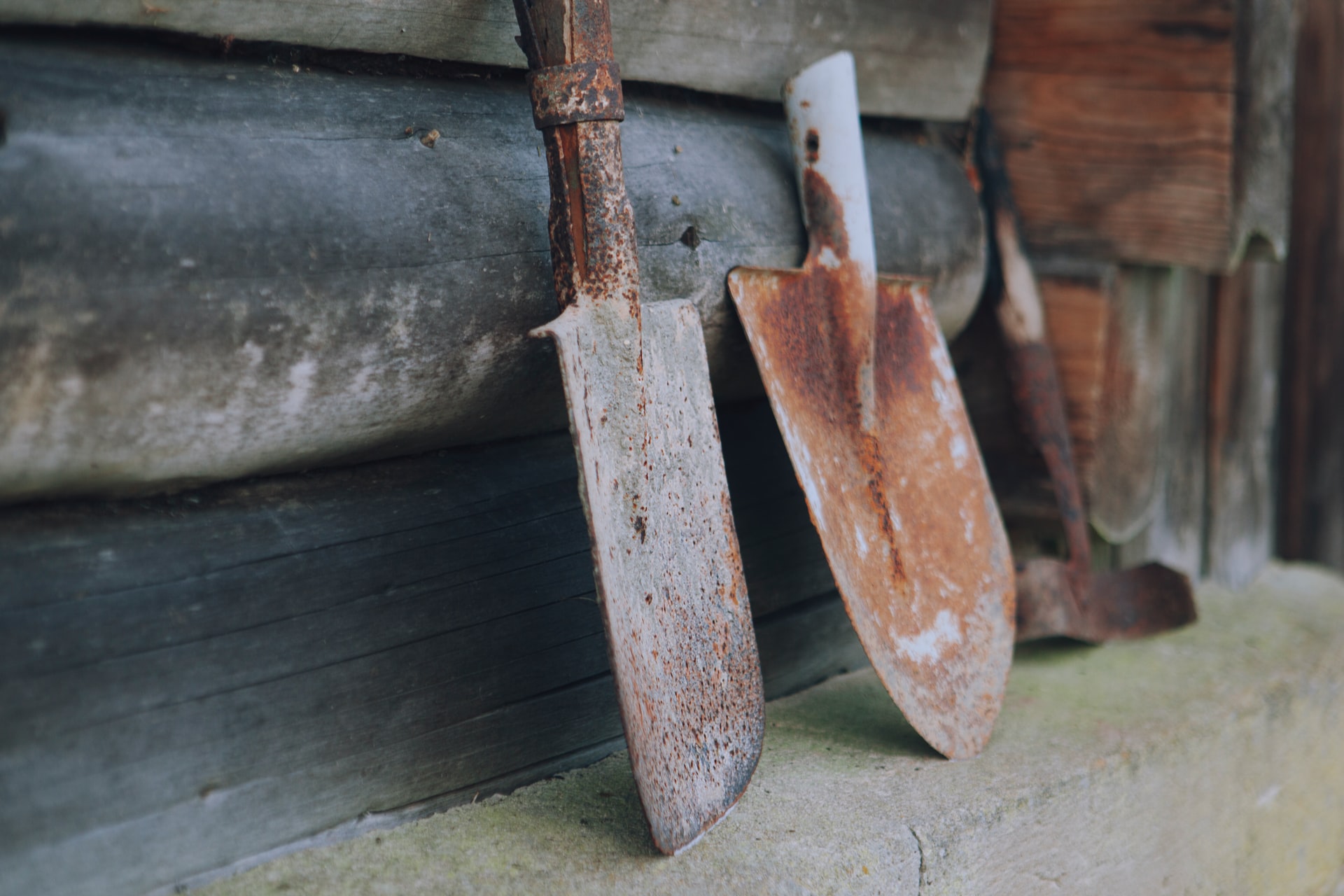 Pros
Lightweight Equipment
This spade is lightweight equipment that can be easily carried and used. It also comes with a comfortable feel, and that gives you an all-around comfortable experience.
Versatile; Can Be Applied Differently
This spade can be applied in many different places. You can use it as a gardening shovel, snow shovel, and other random functions like cutting roots and digging up fruits. It is a compact piece of equipment that you should carry when exploring the outdoors.
Made for Durability
This spade is made for durability. It is made with high-carbon steel, and which makes it strong and resistant to corrosion. The spade also utilizes a tripod carrying system that distributes pressure on the equipment.
Easy to Package and Carry
If you want a product that you can package and carry easily, then you should buy this spade. This spade utilizes a tripod carrying system that makes it easy to collapse and carry the case. It also comes with a hard plastic case that makes it easy to store.
Affordable
If you are looking for affordable equipment that can serve multiple purposes, you should buy this product. This spade is made to fit a tight budget.
Cons
It might bend easily
This spade is lightweight and might begin to bend after some time. If you can avoid hard rock when using the spade, it will last for a long time
Conclusion
Equipment and tools don't come cheap, and one of the best ways to manage this is buying products that can serve multiple purposes. If you get comfortable, effective equipment that can take care of multiple problems, you save money and enjoy your time in the outdoors better.
This SOG folding spade that we have just reviewed is one of such products, and if you are convinced that it will serve your needs, we advise that you go ahead with the purchase. Cheers!
Get more insights on survival on our website.