Outdoor lovers are always intentional about the kind of gear they take along for a journey or adventure. They understand that their survival depends on the items and pieces of equipment packed for the trip; thus, they get the best options available. Out of all the most essential items needed for backpacking, the sleeping bag is a little more intensive – could either be a burden or not.
Sleeping bags are important for trips, as they provide a wonderful resting experience. Even as several brands have decided to invest their time into making these bags, comfort, and ease of packing are two important qualities that make a difference. Now, one problem is: how to pack a sleeping bag for a trip and also indoors?
How to Take Care of a Sleeping Bag for a Trip?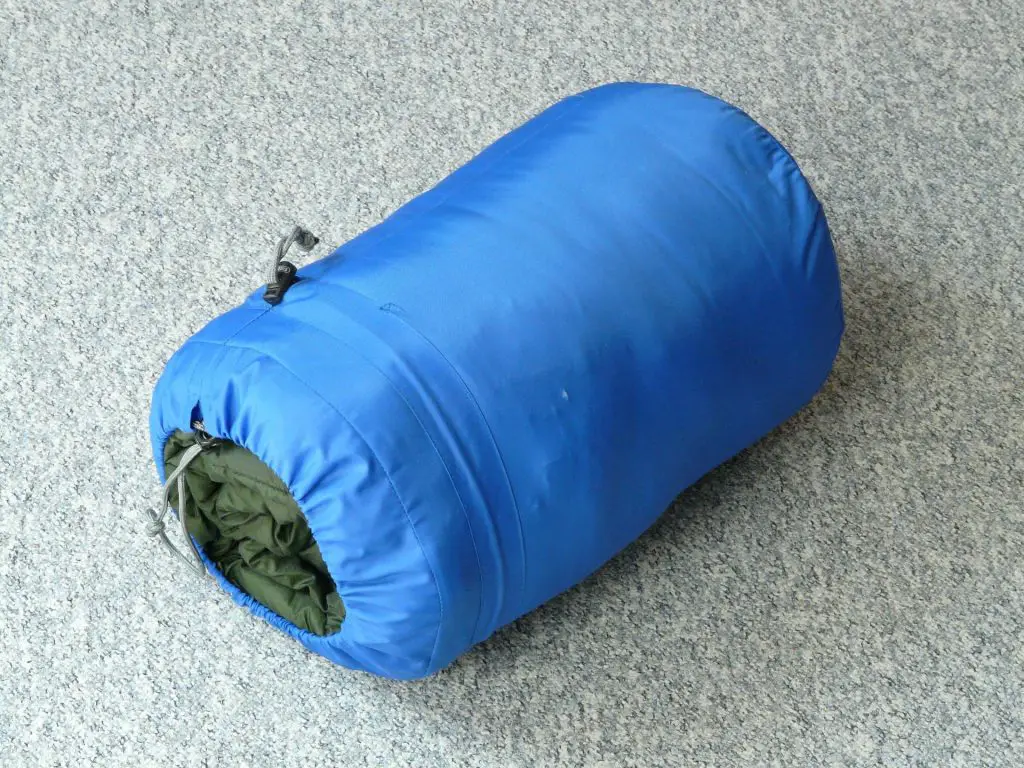 As you prepare to embark on a trip, a sleeping bag gives you most of the issues, looking at how bulky it is. While most people have had luck with packing properly, others keep getting it wrong. There are two ways to go about packing a bag for sleeping on a trip – With or Without Rolling.
Packing Without Roll
The first method of packing a sleeping bag is without rolling; it is done so that the quality doesn't get reduced in any way. This method is ideal for new sleeping bags.
Find the Best Stuff Sack
While you have a sleeping bag waiting to be packed, you need to get a stuff sack. The purpose of this sack is for storage, and a packing bag fits nicely into it. A good example of a stuff sack is a compression sack, that comes with a drawstring, and has internal spaces. They seem heavy but do so well in compressing the volume of sleeping bags for easy transport during trips.
Pack the Bag in the Stuff Sack
With the compression sack made available, the next step is getting the sleeping bag into the sack. Interestingly, some bags are best stuffed than rolled, so that you don't jeopardize their qualities. For instance, a down or synthetic sleeping bag is ideally stuffed to create more space, reduce air, and ensure adequate storage. Once the bag is inside the sack, use the drawstring for closure.
Protect Bag/Sack from Water
Now that you have the bag in a compression sack, there is a reduction in the weight of items for a trip. However, you may need to be careful, especially in areas where there is water.
A compression sack carrying a sleeping bag needs to be dry at all times, to prevent breeding harmful micro-organisms. It won't even be comfortable when the time comes to use the bag, knowing that the quality has been altered.
Also, please do not use a waterproof spray because it does absolutely nothing to protect it from water damage. The best solution is to apply an extra cover, like a trash compactor bag, so that water won't get in and destroy the sleeping bag's quality.
Keep the Bag at the Extreme
At this point, you have your gear packed, and ready for your journey; you must keep the compression sack holding a sleeping bag at the extreme. Usually, a backpack has several compartments to hold various items; however, the bottom is the best part of a sleeping bag. Not only does this part offer much-carrying space, but it offers good protection against dirt or mud.
Pack with Roll
On the other hand, the rolling method is also useful in packing a sleeping bag. It is a method only advisable when you are intentional about the size, rather than volume. Below is a list of steps to ensure the safe packing of bags for sleeping.
Lay Your Bag
The first step is to lay out the bag to flatten creases and make it ready for stuffing. For a sleeping bag to be easy and comfortable to carry, ensuring a stationary position is ideal.
Fold in Half
Next, start folding the bag in half to reduce its size. In the process of folding, you are getting rid of air trapped in the bag, which causes more volume. Further, ensure that the two long sides of the bag align for the next procedure.
Roll-Up
Start rolling up the sleeping bag to reduce the size and further get rid of extra air. From the bottom to the peak, roll up neatly.
Fold Bag in a Sack
With the rolled bag in one single piece, it is ready to be folded into a compression sack. As expected, the sack gives storage for the bag and makes sure it stays secure at all times, with the help of the drawstring. In the same vein, ensure that the sack is placed at the bottom of a backpack, and stays completely dry.
You may also like
What Are the Tips for Maintaining a Sleeping Bag
Apart from learning how to pack a sleeping bag for a trip, you should also know how to take care of them.
Wash Sleeping Bags
After using a sleeping bag on a trip, you should be prepared to take care of it in the proper way to retain its quality. One of the ways to do that is by trying a machine wash to remove dirt and debris.
Avoid Storage Compression
Even as you are done taking care of the bag, its storage is consequential. Most backpackers get it all wrong by compressing the bag; unfortunately, this action could damage the bag's fabric quality. Thus, at all costs, you should avoid storage compression.
Other tips you need to know include:
Avoid stuffing or rolling a wet sleeping bag
Get rid of sharp or hard objects in a compression sack before stuffing a bag
Use a compression sack, according to the sleeping bag's size
Learn more tips and tricks for surviving most efficiently and successfully HERE.
Conclusion
If you don't know how to pack a sleeping bag, this article has done so much to enlighten you on how. With the steps and tips above, there is nothing that could have been described any better as regards sleeping bags' storage.
The effective packing of this bag for outdoor occasions would help ensure comfort and convenience during your trip, ultimately.
If you have any queries feel free to reach out in the comments section below.
Find out everything to know about survival on our website.