Survivalists, preppers, and outdoor explorers have one thing in common; they must have a wide range of equipment to suit their many activities. If you are a camper or a survivalist, you understand that electricity supply will not get everywhere you go, and you have to provide your lighting.
If you are new to camping, you might plan on taking a flashlight for this purpose. However, flashlights are only useful when you want to move around and find something in the dark. You have to carry it around when you want to use it constantly. If you are an experienced camper, you would know that it is better to carry a source of lighting that can be left alone to illuminate the camp area. This source of lighting allows for minimal stress ad optimum comfort.
They are also built to last for long hours and serve you through the night. If you are looking for such a piece of equipment, you should check out this River Rock Nightfire LED Lantern. This product is top-class, and we have carefully reviewed it. Enjoy!
River Rock Nightfire Lantern Review
Key Features
Made With Aluminum and Rubber
This knife is made with aluminum, and that makes it strong and durable. The body is resistant to corrosion, and it will retain its beautiful moss green color for a long time. It also comes with rubber types end caps that helps to absorb shock from impact.
Utilizes Cree Xlamp White Led
The light source of this Nightfire lantern is the Cree XLamp white LED. This LED light gives you a maximum illumination of 136 lumens, and you can easily see it at night.
Designed With Weatherproof O-Ring Seals
If you are thinking of camping in wet weather, you should carry this lantern with you. It is made with weatherproof o-ring seals that help to keep moisture out. You don't have to worry about damages.
Utilizes Three 1.5V AA Size Batteries
This lantern utilizes three 1.5V AA-size batteries. These batteries power the lantern and its brightness mode. When the lantern is on maximum illumination, it will run for seven hours. It runs for 25 hours in high lamination mode and 50 hours in low mode.
Designed With a Metal Carabiner Hanging Clip
This lantern is designed with a hanging clip that allows you to hang the knife at any point you see fit. This means you can easily choose a point where the light illuminates best and place it there.
Comes With a Green Led Indicator
If you want to find your lantern in a dark place, you would be happy to know it comes with a green LED indicator that allows you to locate it easily.
Check out
Specifications
Brand name: River Rock
Weight: 7 ounces
Color: Moss green
Height: 5 inches
Fire can be life-saving in a survival situation. Every outdoor adventurer should know the basics of starting, tackling, and escaping a fire. Learn more HERE.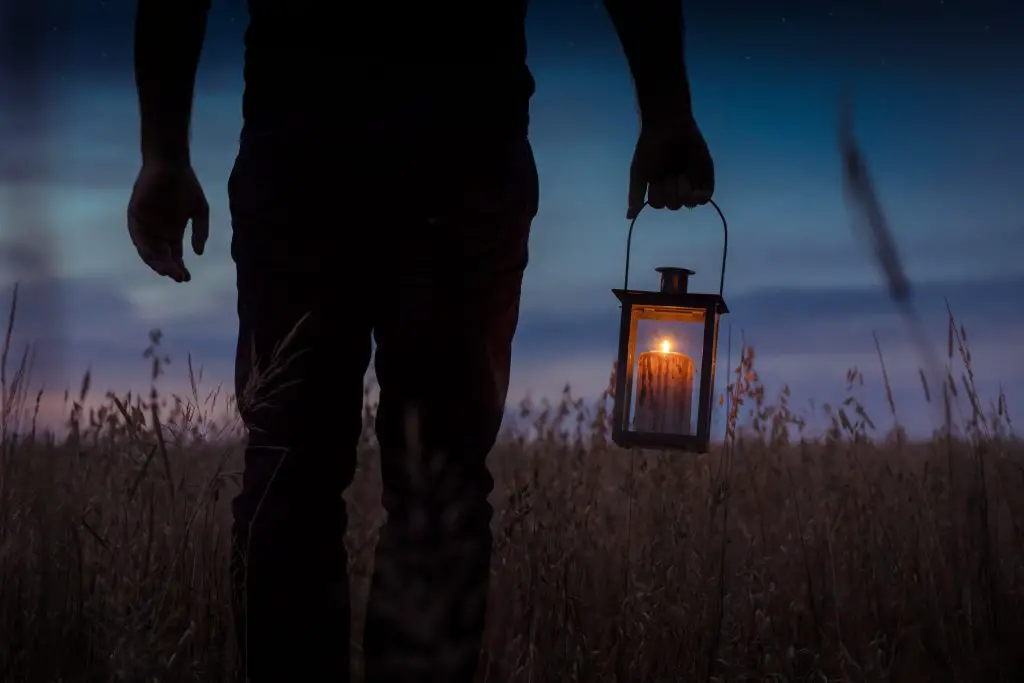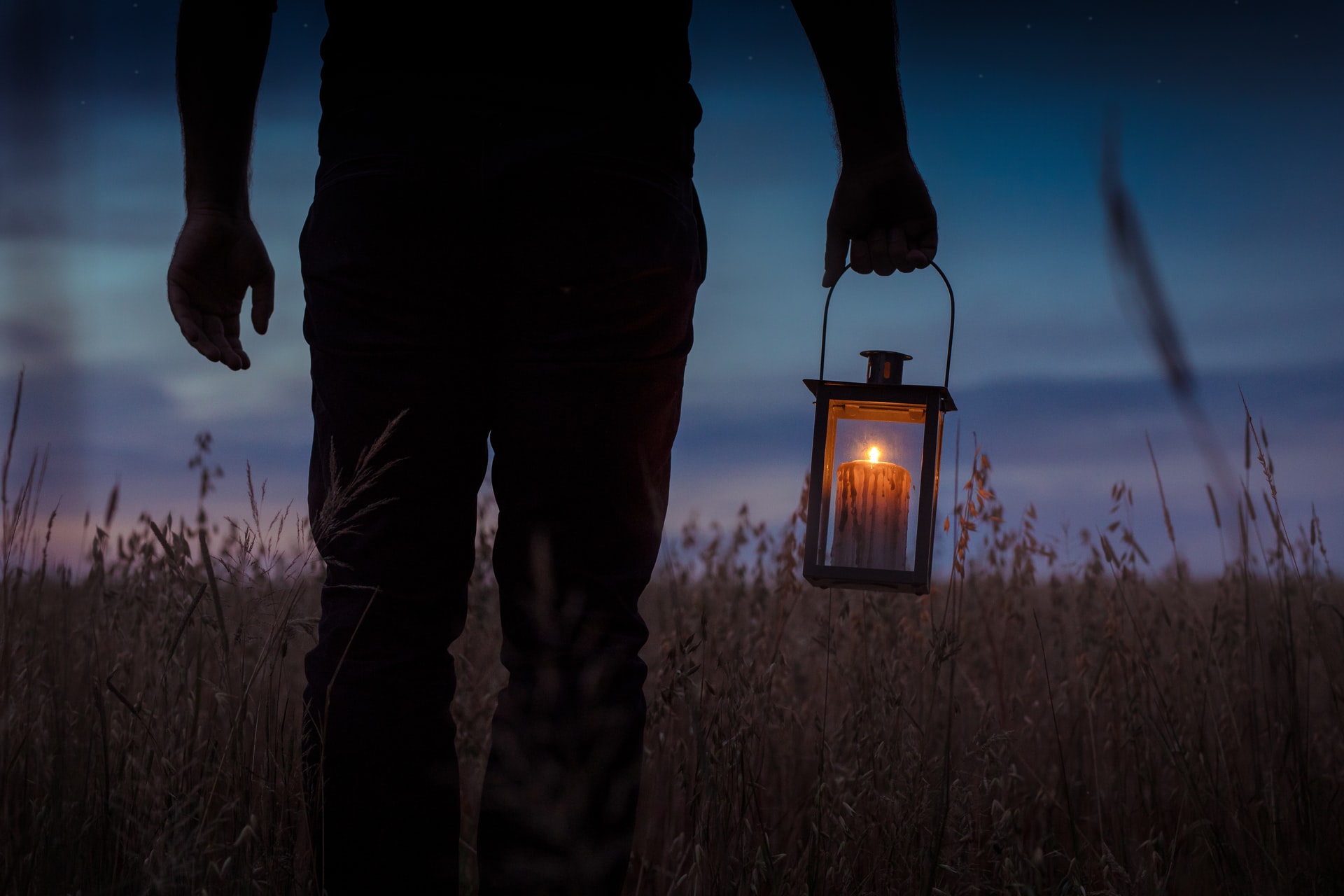 Pros
Lightweight; Easy to Use
This lantern is lightweight and easy to use. It comes with a hanging clip, and you can easily place it where you see fit.
Made for Maximum Illumination
This lantern is bright enough to illuminate any small camp. If you put it in a high illumination mode, it will last for seven hours through the night, and you can sleep easily.
Designed With a Long Battery Life
When this battery is at its lowest, it can last up to 2 days. It is designed with long battery life, and batteries power it. The highest mode will last you seven hours through the night. You can easily use your lantern and change out the batteries in the morning.
It Can Be Used in Any Weather
This lantern is built with o-ring seals that prevent moisture from getting into the lantern. This means that you can use your lantern in wet weather conditions without the risk of damage.
Built for Comfort
This night fire lantern is built for comfort. Unlike your regular flashlight, you don't have to carry this lantern around. You can drop or hang it at a favorable spot and put it on. Your environment will be illuminated, and you can rest easy.
Cons
Not suitable for large camping grounds
If you want to use this lamp for large camping grounds, you would have to use more than one. This lamp is designed to work for small groups, and it might not provide sufficient light if the group gets larger.
Conclusion
If you are a camper, you must find a good lighting source before you venture into the forest. One of the better sources of lighting is this River Rock Nightfire Lantern.
This light comes with many amazing features, and it is designed to give you light and keep you comfortable throughout the night. If you are thinking of buying the light, then you should go ahead. Cheers!
Check out our website for more content like this.