In survival, you have to do all it takes to protect yourself, including getting weapons and ammunition. Unfortunately, you may not have the chance to use some of these weapons on predators depending on distance, speed, and accessibility.
For instance, handguns would run out of juice, and survival knives won't give you much advantage with a distance between you and the attacker.
In that case, you may have to add more items to your survival gear; one of them is a Slingshot. In ancient times, slingshots were used for defense in wars, hunting, etc. It is no surprise that they are still useful in civilized times, as long as you practice enough to be skillful.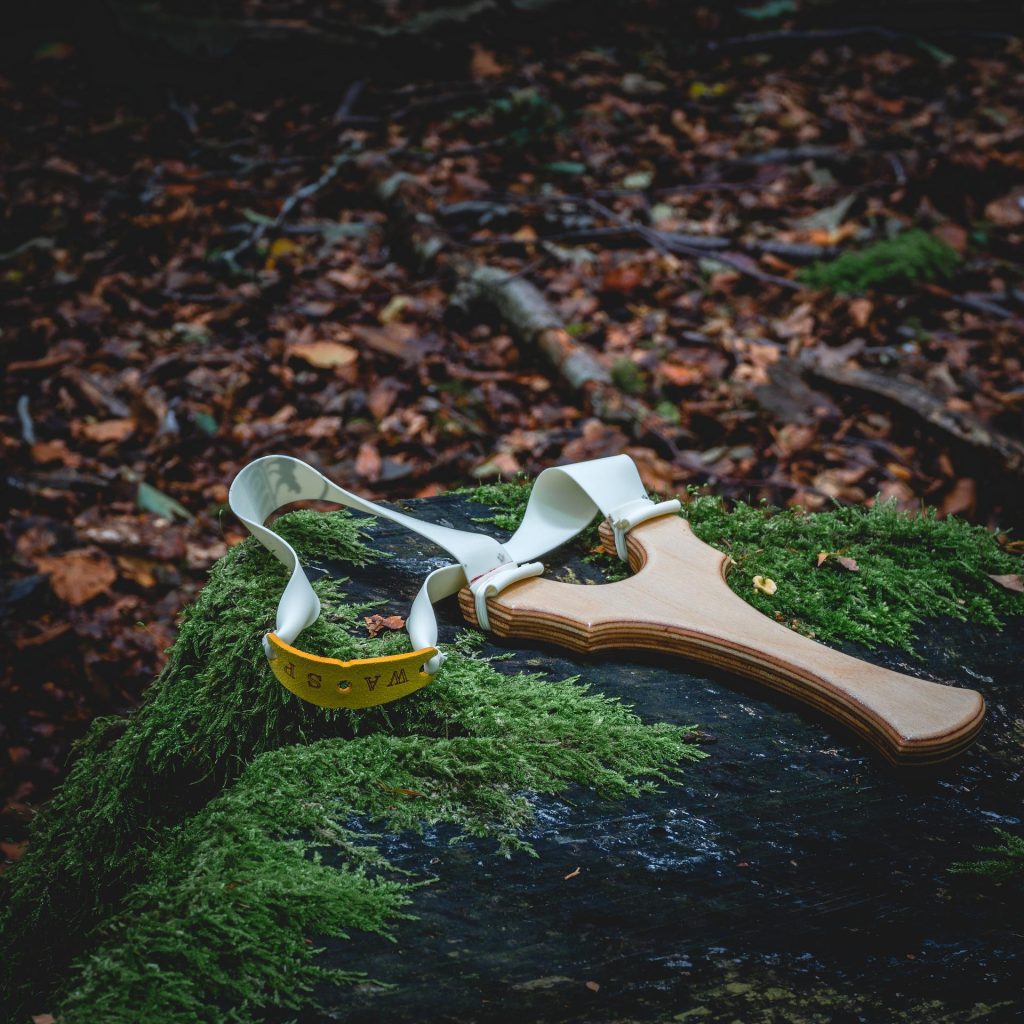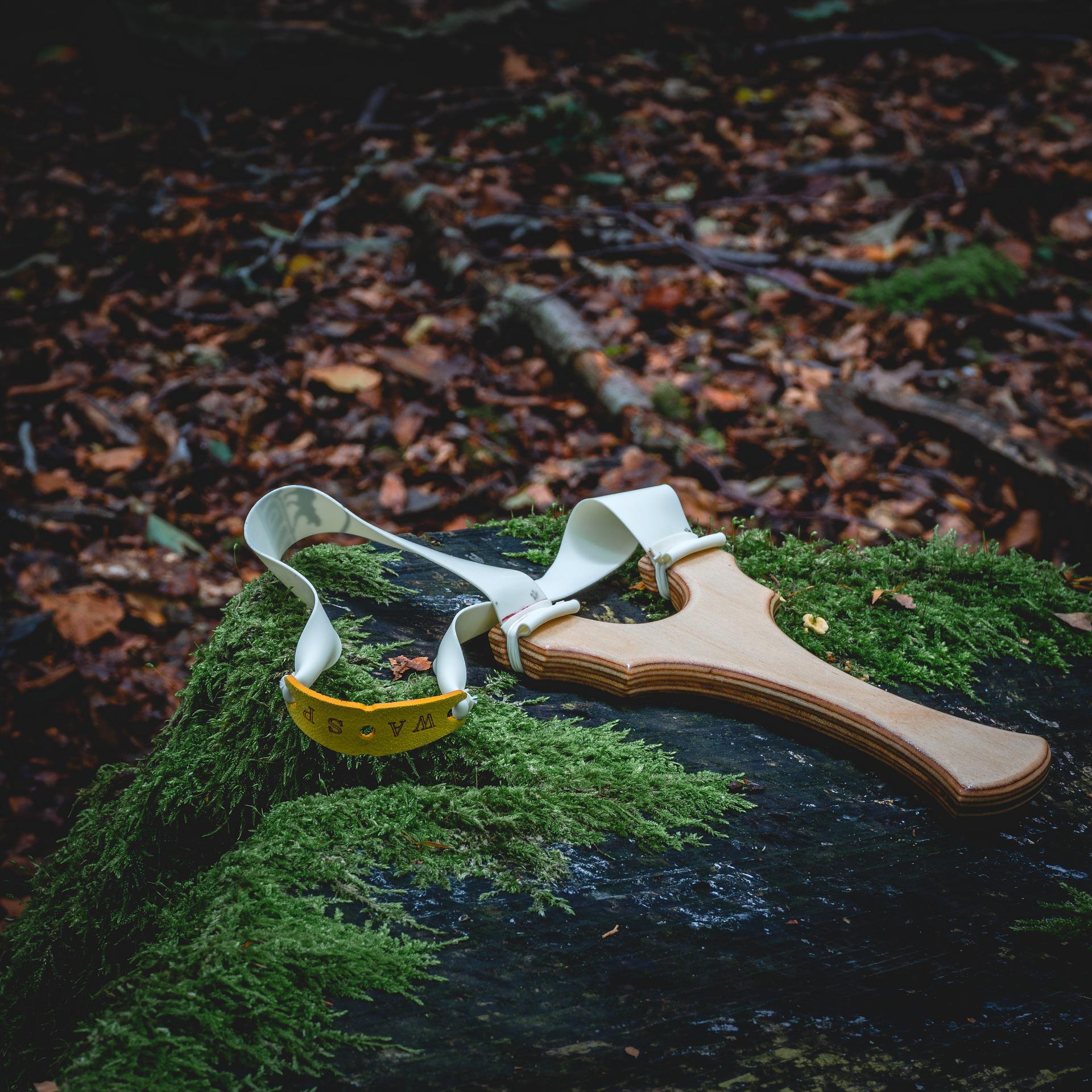 Daisy B52 Slingshot review will provide you with a perspective of what makes ancient weapons worth it even in survival
Description
Usually, Slingshots are built in the simplest way possible, so that they would come in handy whenever it is needed. It allows you to maintain a safe distance from your attacker or a predator. While many brands are at it to ensure people get the best use, Daisy stands exceptional. This brand is highly recommended for various outdoor adventures – including backpacking, camping, hiking, mountaineering, birding, etc.
Daisy B52 Slingshot is a top-rated choice on the market, as it provides all the support needed for extra power and accuracy. It is made in the United States of America for both domestic and survival use.
Features
Frame Construction: Daisy Powerline B52 Slingshot is made of a lightweight, solid steel frame that guarantees durability and flexibility. This frame has an extra-wide fork at the top and comes out at the handle. With the help of this feature and a couple of others, this slingshot has a high velocity.
Handle
It uses a Sure-Grip handle for its ultimate performance. This handle further comes with deep, contoured finger grooves to make finger placement more comfortable and natural.
Support
The steady and stable reinforcements of its platform are none other than flexible wrist support. It is a feature that improves accuracy and enhances a good shooting experience.
Pouch
A significant feature of this slingshot is its bright-yellow, surgical-grade tubing attached to the extra-wide forks for increased velocity. It also has a durable, release pouch to maintain proper storage.
Ammunition
This Powerline B52 model shoots ¼" 3/8" and ½" steel or glass shots.
Weight: 11.2 Oz.
Dimensions: 6 x 10.5 x 15 ins.
Warranty: Lifetime
Pros
Durable, Sturdy, and Lightweight
Easy to carry and comfortable to use
Easy to improvise Ammos in survival
Flexible and Fast
Suitable for both pros and amateurs
Good wrist support
Cons
Not perfect for pro-hunting
Slow reload time
High velocities are not its forte
The folding action of the wrist support is not perfect
Small pouch
Check out
Frequently Asked Questions
Find the answers you seek about Daisy Powerline B52 Slingshot below.
Is Daisy B52 an Ideal Starter Slingshot?
For a novice who is only getting started on learning about survival, you may not have the luxury of handling weapons like handguns or knives. What you could go for, however, is a slingshot. It is one of the oldest and easiest weapons to use. Within a few trials, you would get the hang of it.
Daisy B52 Slingshot being a good option is lightweight, affordable, and compact for starters; it needs the right power to get take accurate shots.
How Dangerous are Slingshots?
Before now, slingshots have always been deadly. Today, these slingshots have upgraded into something much more in terms of quality material and strength. While it is a good choice for starters, it shouldn't be used around or by kids. It could inflict pain and damage if not handled carefully.
Do I Always Have to Carry it Around?
Carrying a slingshot around is a choice. You might find them useful for defense outside survival situations; however, they are perfect for hunting, fishing, and even scaring predators.
Check out more content like this HERE.
Conclusion
Slingshots are simple defense tools, and Daisy B52 Slingshot review has been able to prove that. Thus, if you don't have money to get on tough weapons and ammo, they are excellent alternatives to keep you safe and protected.
If you have any suggestions or queries feel free to reach out in the comments section below.
Find out everything to know about survival on our website.