If you think you don't need all the help you can get when it comes to survival, you are not ready. Sometimes, you need to go out of your way to get specific things that will guarantee your safety and survival – including weapons. Usually, the choice of weapon could differ from one individual to another; however, a survival rifle doesn't miss.
Many survivalists who are great at handling guns and firearms often need to "up" their game when choosing one. It is always important to go for the right rifle because its role cannot be overemphasized. Unfortunately, you'll find many rifle options and could be forced to make terrible choices. Let's see something better in this M6 Survival Rifle review.
Quick Summary
In this post we have reviewed M6 Survival Rifle with
Features
Pros
Cons
Buyer's Guide
Without further ado, let's get started
M6 Survival Rifle Review
M6 Survival Rifle was designed solely to make the shooting experience a lot better and more comfier. It is an all-purpose-built survival weapon with several features to give you a better aim at your target.
Over the years, the use of the M6 rifle has varied from one sect to another. At first, it was only used in the Air Force due to its incredible potential; later, survivalists made it an essential addition to their gear. An extraordinary example of the M6 Survival Rifle is made from the Springfield Armory brand – it is almost every survivalist's best choice.
Find out about
Features
Construction
Springfield Armory M6 Scout Survival Rifle is an incredible weapon with a tough, durable body construction. It is engineered to be lightweight and practical; hence, it has a rather simple design and a few mobile parts. It is also compatible with .22 LR and .410 shotgun using the over/under barrel feature.
Grip
The element of surprise in this rifle is that it has a unique grip and a great comfortable feel. There will be nothing to worry about when you have to pull the trigger and shoot a target.
Ammo Storage Compartment
Springfield Armory M6 Survival Rifle comes with a storage compartment around the gun's butt stock. It provides storage for ammo, so they don't get lost when in or out of use.
Carrying Case
Another unique feature in the M6 Scout is the Small Canvas Carrying Case. It is designed with a shoulder strap to ensure easy mobility from one location to another, especially when survival is involved. This feature also offers great protection against accidental discharge.
Learn about how you can effectively use rifles HERE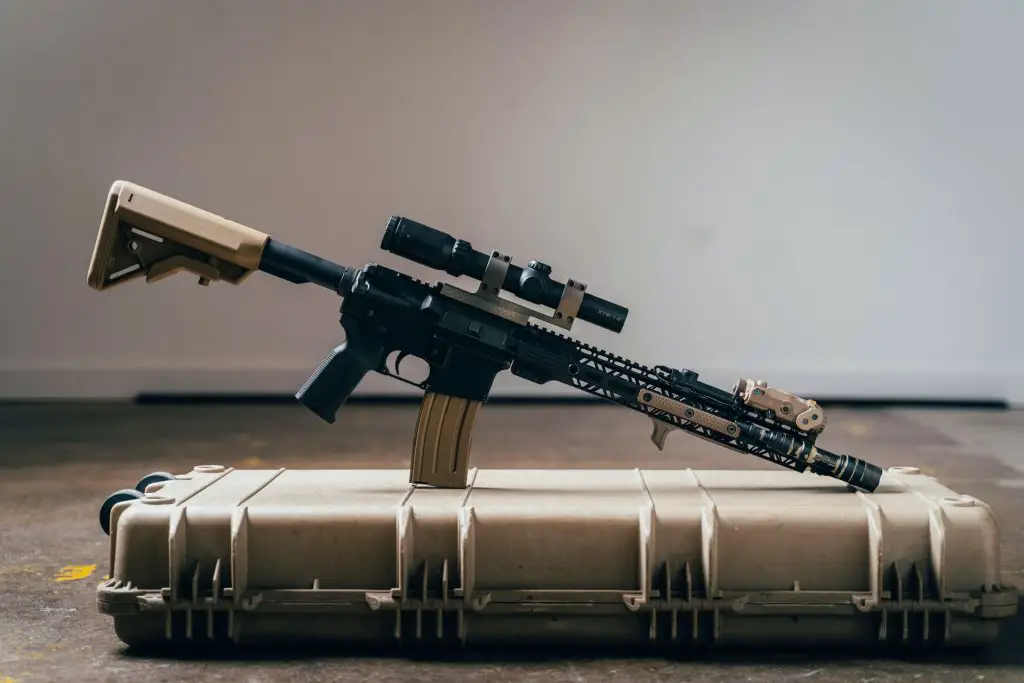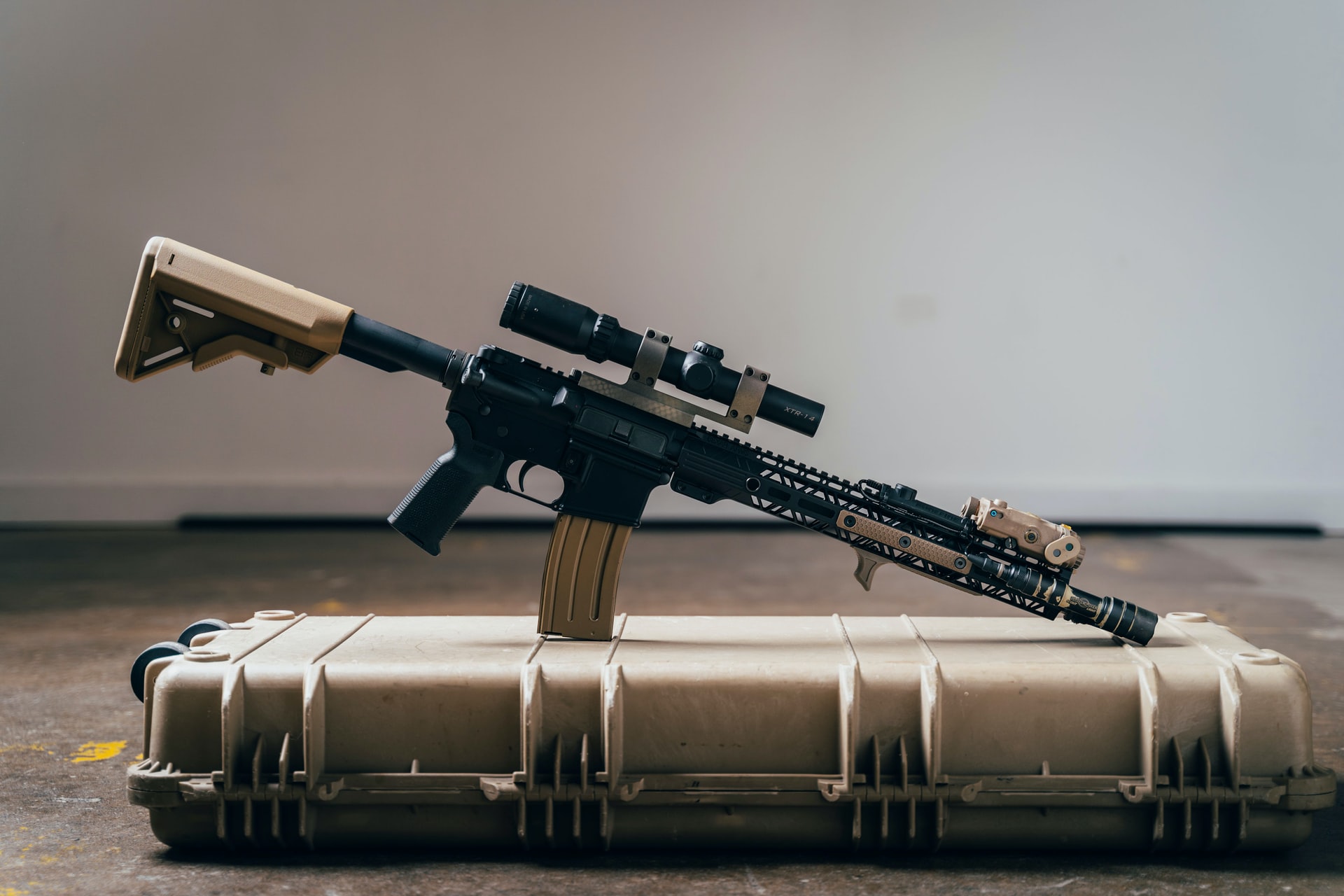 Pros
Simplistic design with a lightweight body
Durable construction
Mobile and Safe
Worth a good value for money
Comfortable to use
Cons
It often uses a small pin to assemble the barrel to the stock; however, that pin could go missing. If that happens, you may find it difficult to proceed with weapon assembling.
Buying Guide Questions
There are many questions about the M6 Rifle; however, let's entertain a few of them below.
What Do You Consider Before Buying a Survival Rifle?
If buying a survival rifle like the M6 Scout is the next big thing for you, then considering some crucial factors shouldn't be a bad idea. Some of those factors include;
Versatility: A rifle like the M6 shouldn't be confined to one task; instead, it should take on as many as it can. The versatility is one of the reasons why it is always worth it.
Portability: You should go for a portable, lightweight but sturdy rifle that would always be useful during survival. If the rifle is heavy, it may be a little difficult to handle.
Usability: A survival rifle always has to be user-friendly. If you are a beginner and go for a pro-grade rifle, you may not be doing yourself a lot of favor.
Is the M6 Survival Rifle Worth It?
If having a survival rifle that will always be useful, irrespective of the situation – whether survival, backpacking, or hunting, will be worth it, then M6 is.
How Much Can I Get the M6 Rifle?
The prices of the M6 Survival rifle ranges from one manufacturer to another. However, if you go with Springfield Armory, there is a likely chance you will find it between $400 to $800.
Check out the best stun guns to use for your defense.
Conclusion
Getting a rifle designed for survival can do you as much good as every other thing in your gear. In this M6 survival rifle review, you can now see where to turn to if you ever need anything as efficient and lightweight as a weapon.
Learn more about survival tips, tricks, and more HERE.