Streamlight has always been a big name in illumination. The Streamlight ProTac Rail Mount HL-X Weapon Light is at the top. It is a unique gun-mounted tactical light that offers a combination of features that helps it stand out among the best. Streamlight has integrated an aiming laser with the white C4 LED illuminator that reflects the latest CQB & Defense illumination technology for weapons.
The 1000 Lumen LED can quickly incapacitate anyone at the business end of this light. It includes a rechargeable Streamlight 18650 battery providing about 1 1/2hrs of continuous runtime on high and over 20hrs on low. The unique rail clamp is designed to quickly and securely attach/detach from any weapon with a MIL-STD-1913 rail. It allows the windage and elevation screws for the laser sighting in proper orientation in any mounting position.
The one-handed on/off & tighten interface keeps the user's hands away from the muzzle when attaching and detaching. Streamlight uses the HL designation to mean "High Lumen." These throw a wide beam pattern, increasing your situational awareness
Streamlight Protac Hl X Flashlight Review
The Streamlight ProTac Rail Mount HL-X Weapon Light is the ultimate tactical light combination. The integrated red aiming laser and powerful tactical flashlight are invaluable pairings for gun-mounted illumination. This package has also included every accessory you would need for close combat and defense lighting when using a long gun.
Your complete package comes with a remote rail grabber, remote pressure switch, tailcap switch, retaining clips, mounting tape, and zip ties. The rail grabber doesn't need tools to install and is not attached to the flashlight itself. It can be rotated within the clamp, retaining the settings for windage and elevation, so you don't have to re-adjust or calibrate.
Featuring the Streamlight Ten-Tap® programming, this light allows you to pick the mode setting that would be most useful to you. If you don't need the extra modes, then why have to cycle through them? The included remote pressure switch is also capable of using your selected mode through the Ten-Tap programming. Capable of accepting two different power sources – you can also choose which type of battery comes with your purchase. Customizing your lighting needs has never been easier!
Check out
Features
Design
The Streamlight ProTac HL X Rail Mount Weapon Light is a 1000 lumen compact multi-function weapons mountable tactical flashlight. The ProTac Rail Mount light features a built-in dedicated fixed-mount for Picatinny (MIL-STD-1913) rails.  It is user-friendly. You can use either a remote switch with momentary/constant operation or a standard push-button tail switch. It's powered by two CR123A lithium batteries or will accept the Streamlight rechargeable 18650 battery
Tale Cap
The tape switch has grooves for zip tie attachment and holes for screw attachment. The HL-X is IPX7 rated; it can be submerged in water up to 1 meter deep (for water pressure) for 30 minutes. With the remote switch equipped, the rating drops to IPX4 "a splash of water from any direction for at least 5 minutes", while the light (precisely the control) is no longer submersible, it can still handle getting wet.
Rain shouldn't bother it, and if anything, the tail switch will be the affected component. Press the long switch for on and release for off or click the button to turn the light on until you click it again and turn it off. If you're using the light in a constant search mode, you can set it into the third mode low/high, so low comes first, which dramatically increases battery life.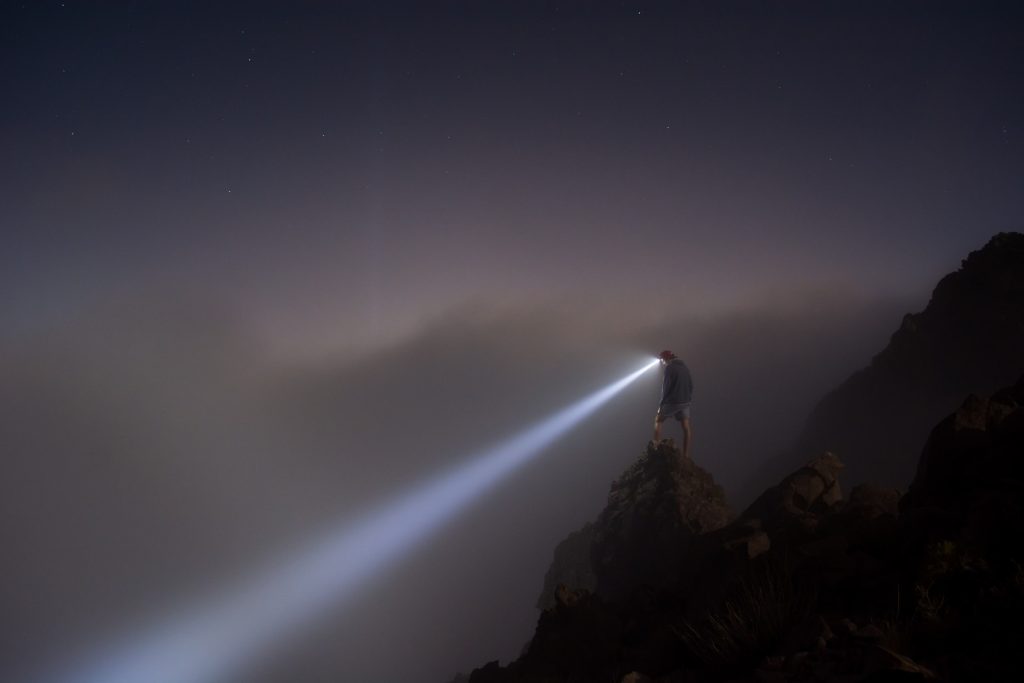 Pros
It is durable
It is waterproof
It is customizable
Cons
It is expensive
Find more about flashlight HERE
Conclusion
A bright flashlight is a good thing to have, but it ain't worth squatting in a gunfight if you can't use it tactically. And let's face it, you want to know how it would perform in a gunfight. The ideal tactical flashlight is a single mode with a momentary-on capability. Simultaneously, some users might like the ability of the flashlight to have a low brightness mode if they planned to use it for an extended time. Surefire solves this problem by simply having you buy two flashlights.
The Tactical version will give you that single high brightness level with each click. But Streamlight decided to take a different approach. The ProTac HL has user-selectable modes that you can set on the flashlight. Options are high/strobe/low (the standard Streamlight setting suitable for those who want to run their own Discotheques), high only, and low/high.
The user selects the mode of choice using Streamlight's TEN-TAP programming system. Basically, you rapidly tap the switch 9 times and then hold it a tenth time.  Each time you go through this procedure, you cycle to the next mode.
The system is pretty foolproof.  Once set, it's doubtful that you would ever accidentally change the mode. Once set, it stays fixed. This approach makes the ProTac HL a very versatile light that enables you to customize it for your mission.
Find out everything to know about survival on our website.